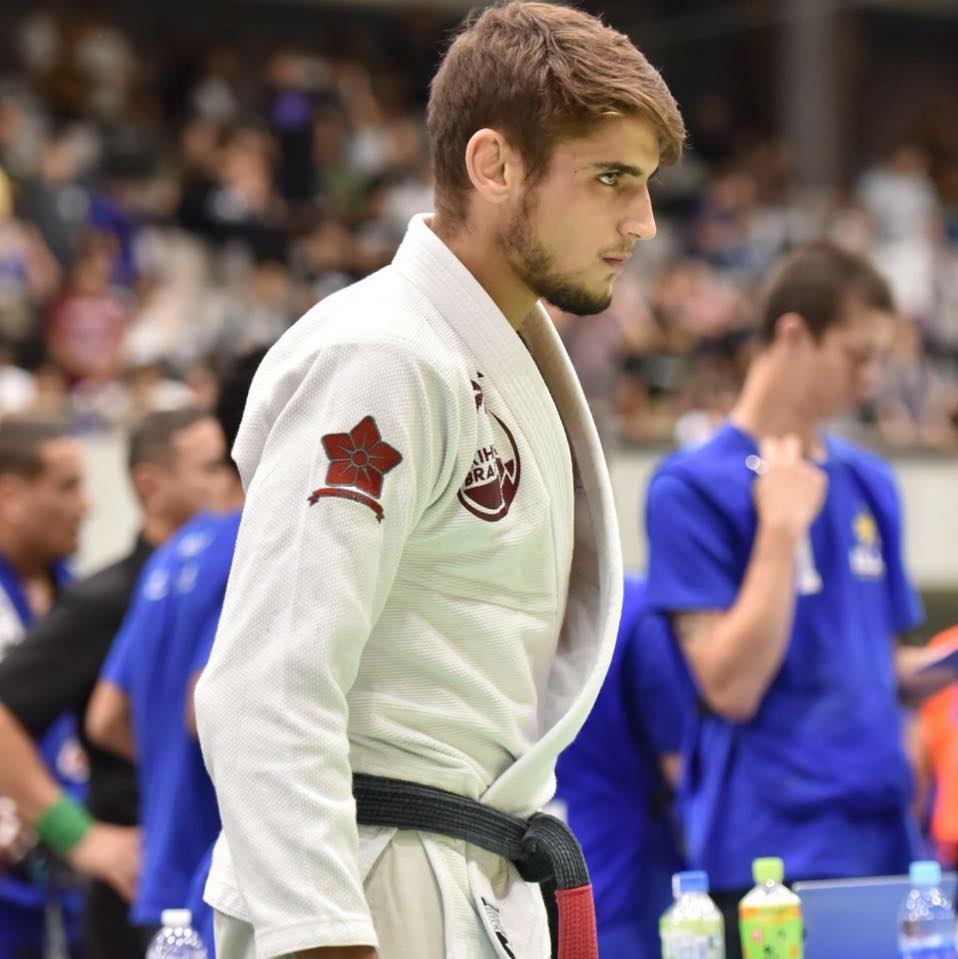 ALEXANDRE MOLINARO
Alexandre Molinaro is a Brazilian Jiu-Jitsu black belt under Andre Vasconcelos (Alemao), who worked extensively with coaches Vini Aieta and Carlson Gracie Junior, being also one of the main representatives of the Carlson Gracie Academy in the 2010's decade. Molinaro gained notriety in the sporting facet of BJJ while competing on the International Brazilian Jiu-Jitsu Federation (IBJJF) circuit, where he conquered numerous tournaments and is currently ranked the #12 Black Belt In The World Pound For Pound IBJJF Rankings.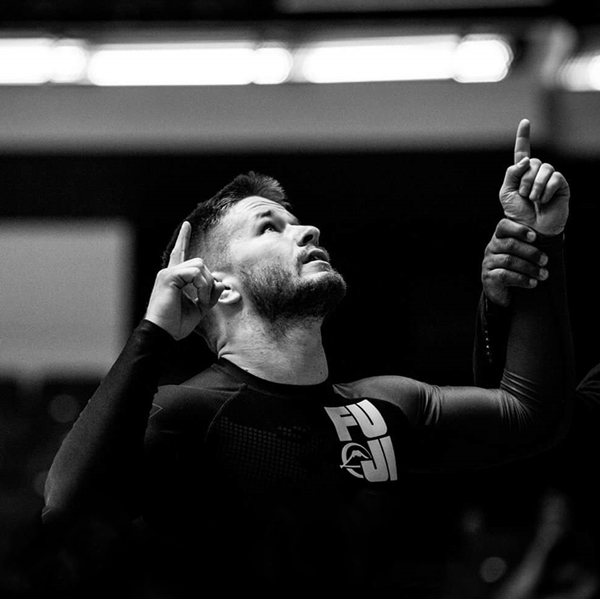 ALEX SEAVER
Alex Seaver started training Jiu Jitsu after he could no longer swim due to a shoulder injury set back. Alex further trained MMA for 4 years and competed in an amateur MMA fight back in 2011 where he won by first round submission. Alex has been a part of the Carlson Gracie team since his first day training & now enjoys training directly under Master Carlson Gracie Jr at the team headquarters in Chicago where he has honorably received his BJJ Brown Belt Feb 3rd 2019. Alex has a deep love & compassion for competing and has collected a professional Jiu Jitsu record of 10-2. Alex's main goal as a head instructor at Carlson Gracie Grand Rapids is to pass on his proven competition tested techniques and strategies to his dedicated students.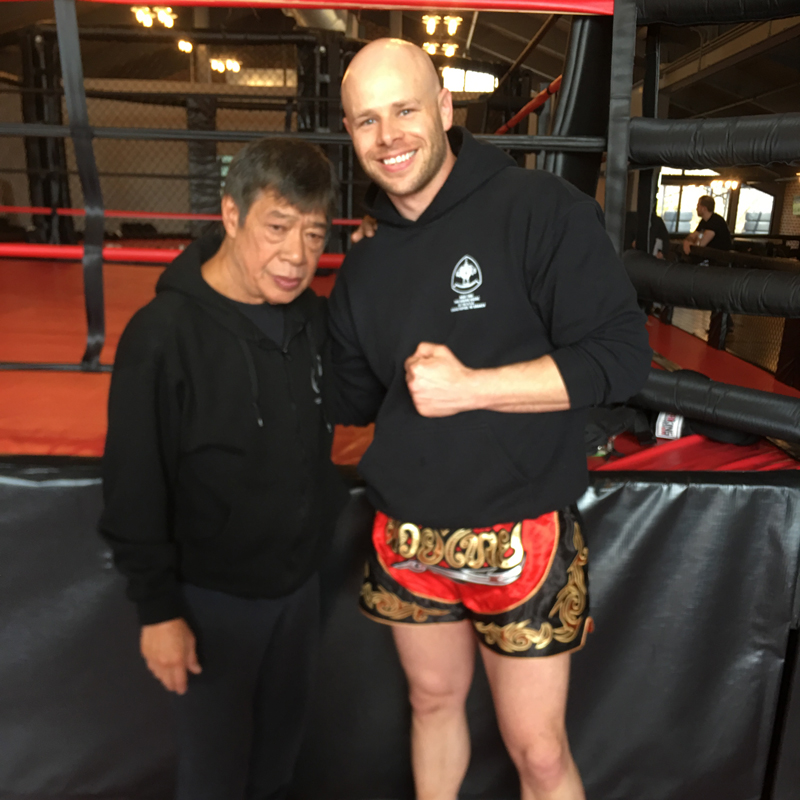 KRU REX TERPSTRA
Octō Alliance Muay Thai Academy

Kru Rex received his Apprentice Instructor certification under Kru Michael Moreno and Ajarn Surachai Sirisute (Ajarn Chai) through the World Thai Boxing Association (WTBA) in 2018. Kru Rex first began his martial arts career with wrestling, but evolved to Brazilian Jiu Jitsu, American Style Boxing, and Muay Thai while on active duty military service from 2001 to 2006. He was stationed in Ft. Benning, GA and served in 3rd Ranger Battalion of the 75th Ranger Regiment. Kru Rex was able to successfully complete Airborne School, Ranger School, Marine Corps Scout Sniper School, and three combat deployments to Iraq and Afghanistan while in service. Kru Rex returned home in 2006 with a primary focus on Brazilian Jiu Jitsu and Mixed Martial Arts (MMA). In 2013 he returned to Muay Thai (Thai Boxing) under Kru Michael Moreno and Ajarn Chai and has attended multiple seminars within the USA and has trained abroad in Thailand.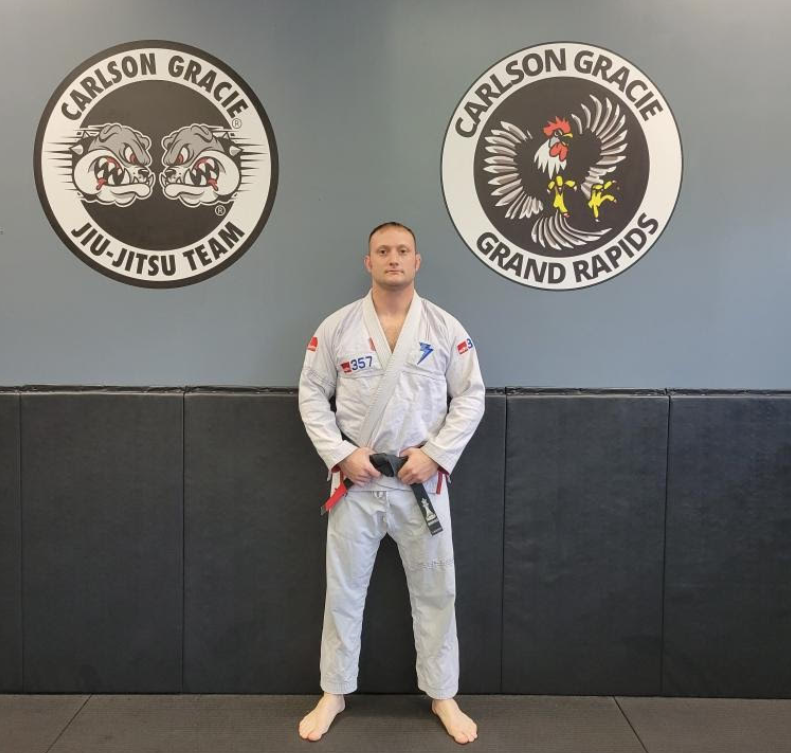 TROY WHITE
Troy White began training jiu jitsu 12 years ago and is currently a black belt under Carlson Gracie Jr. Prior to discovering jiu jitsu he became a Marine and joined the infantry, eventually attaining the rank of Sergeant. He completed two combat tours to Iraq, once as a fire team leader and once as a squad leader. After returning home he attended college and earned his degree in criminal justice. After graduating from the police academy in 2010 he worked for several departments before eventually settling in Grand Rapids and working for the Kent County Sheriff's Department. He is currently assigned as a road patrol deputy and is a member of the tactical team. He is also a defensive tactics instructor and is certified as an instructor in the Gracie Survival Tactics program which focuses heavily on grappling for law enforcement situations.